Transport Management Software System
Transport Management Software that is aimed to help logistician and transporter to manage their transport business efficaciously. Bilty Software has developed transport management system that effectively manages your transport supply chain by organizing and tracking the movement of products and materials.
The state of art transport management software aids in managing shipping units, outbound and inbound shipment scheduling, selection of the mode of transport, freight bill auditing, payment, and processing loss and damage claims in just a single click from any platform and is accessible from any place.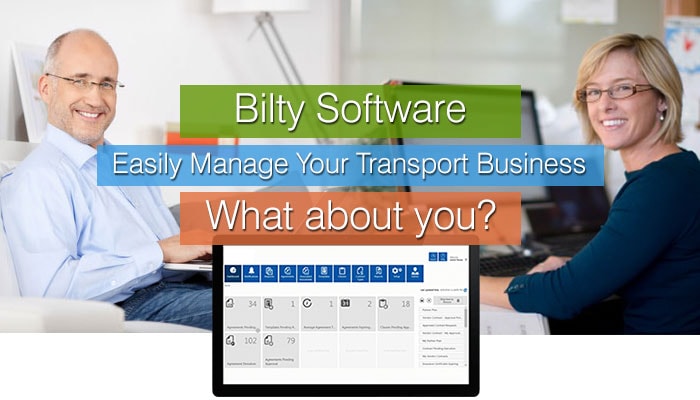 Choose Your Business Solutions

TMS Assist in Your Management
This out of the box transport management software system is also used as vehicle routing software that helps in effective utilization of vehicles that are used for transportation purposes. With the help of Freight Forwarding Software system, you can identify areas where vehicles can be handled effectively without shelling out much time and money.
Known as the best Freight Forwarding Software, it can also be used as a routing guide, a feature that aids vendors to get an idea about inbound routing guides for better management of costs. One can also get the help of getting accurate freight bill audit and business intelligence reporting with the help of which you get more idea about your business and frame ways to improve it.
Experts Help When You Stuck
Understanding and working on software is really a challenging job for laymen, especially for those who have incorporated software in their organization.
We have help desk with experts who will provide assistance whenever you are stuck with any issue pertaining to the software.
Our experts will leave no stone unturned in clearing all issues and doubts and see to it that you understand A-Z of the software you have incorporated.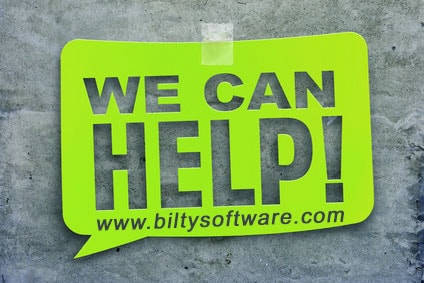 Advance Management System
Advance Technology Management has made work of every industry a cake walk activity. Even transport industry has been not left behind. Incorporation of transport management software aims to reduce cost of transportation and elevate delivery reliability through synchronization across all modes and providers.
Bilty Software has developed TMS System  adds up to the productivity of the logistics companies by